About Us
Whats our Story?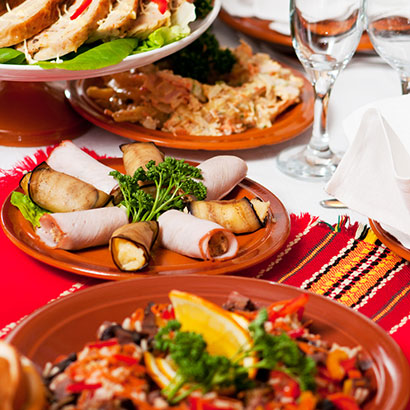 Curry Corner.. Indischer Gastgeber mit Herz
Frohe Botschaft für alle Geniesser der indischen Esskultur: Im ehemaligen Hirschen hinter der St. Katharinenkirche ist am vergangenen Samstag das Restaurant Curry Corner in Laufen eröffnet worden. Klein aber fein präsentiert sich die heimelige Gaststube, die mit viel Sorgfalt und attraktiven Accessoires zum Verweilen einlädt. 30 Personen finden gemütlich Platz. Wie der indische Kochspezialist Singh verrät, werden alle Gerichte frisch hergestellt. Gemüse frisch vom Händler, Fleisch aus Schweizerischen Betrieben und auserlesene Gewürze bilden die Zutaten zu den beliebten Speisen. Rindfleisch mit herrlichen Saucen, Chicken nach indischer Art, panierte und frittierte Crevetten oder gegrilltes Lammfleisch können ab sofort im Curry Corner genossen werden.
Zum Dessert wird eine erfrischende Mango-Glace oder leckere Kugeln aus indischem Käse, übergossen mit Zuckersirup, serviert. Die Gäste können immer zwischen mild, mittel oder scharf wählen und für Vegetarier ist eine reiche Auswahl an Gemüsen und Salaten im Angebot. Die Preise bewegen sich im angemessenen Rahmen und für Kinder sind Alternativgerichte mit 10 % Rabatt vorgesehen. Besonders beliebt sind die Fladenbrote vom Spezialisten Singh, die mit Nüssen, Rosinen, Knoblauch oder Zwiebeln angereichert und mit einer Joghurt-Sauce himmlisch schmecken. Indische Biere, Wein oder Mineralwasser runden das Angebot ab. Für Hochzeiten, Familienfeste oder Betriebsessen können die Gerichte auch im Catering geliefert werden. Lassen Sie sich im Restaurant Curry Corner kulinarisch verwöhnen und überraschen. Ein Besuch lohnt sich auf jeden Fall, indische Speisen sind gesund und beleben den Geist.
For any information You can always
Call @0618112222
The Gallery
Take a Look Inside!
Our Blog
Stay up to Date!
Reservations
Book Your Meal Today!
Please contact us on 0618112222 for any kind of reservation